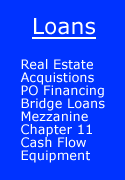 Billing Policies and
Fee Schedules
Checklists, Templates and Sample Business Plans
If you are interested in saving time and money by doing your own research and preparation prior to retaining a venture capital consultant, we recommend that you review the checklists, templates, sample business plans and special reports on our order page. These are instantly available for download at a fraction of the amount you would pay for consulting time.
Angel Funding Application Assistance
If you would like Venture Planning Associates, Inc. to prepare your application to our national network of angel investors for you, we will:
Provide you with a complete package of materials to support your application
Pay the initial application fee on your behalf
Review your application prior to submission
Coach you prior to the Friday "Deal Review" presentation
Attend the initial meeting with Angel Investors
Attend the Friday "Deal Review" presentation with you
Champion your opportunity with Angel Investors.
The fee for assistance in preparing and supporting your application in person as outlined above, is $2500. You can pay for this online and then email your executive summary or outline to us at angels@ventureplan.com.
If you would prefer to provide your credit card information by phone or fax, call 888.404.1212 or send a fax to 425.955.7531.
Please DO NOT CALL or email us to pitch your deal unless you are prepared to abide by these terms.
If you would prefer the "self serve" option, which includes the Seven Venture Capital reports, go to Investor Funding
Consulting Fees
Retainer: Venture Planning Associates, Inc. requires a minimum retainer of $3,500 from all new clients. If the matter for which we are retained relates to developing business plans, venture capital searches, or web business development the minimum retainer is usually $4,500. The amount of the retainer may be adjusted depending on the type and extent of the work that is anticipated. Progress billings are issued, and final payment for services is due at the time of delivery of final product.

Fees: Charges for our services are based primarily on time spent by our consultants and staff working on your behalf. Our normal billing rate for business planning, business valuation and venture capital searches is $250 per hour. Rates for associate and specialty consultants vary from $75 to $250 per hour. Time is recorded in increments of 15 minutes. We periodically adjust our rates to reflect the additional experience of our consultants, and to take into account increases in our expenses.

Direct Expenses: We charge for costs incurred in connection with our work on your behalf, including advances made to various agencies, costs of printing and reproduction, fax and long distance telephone calls, and all costs associated with research services through our computerized research facilities. If we are required to travel on your behalf, we charge for time spent traveling and for costs of transportation, meals and lodging. Estimated travel expenses are payable in advance.

Estimates: We would be pleased to give you an estimate of the fees and expenses which will be incurred in connection with you project. An estimate is necessarily based on a prediction of the amount of time we will required to spend, and is not to be treated as an agreed limitation on our charges, which will be based upon the time actually spent. Charges for our services may be increased if the business problems involved are unusually complex or difficult, if the work is subject to unusual time pressure, or if the result we obtain for you vastly exceeds our expectations.

Other Professionals: Venture Planning Associates, Inc., will sometimes recommend the professional services of corporate, securities and tax attorneys, CPA's , and professional appraisers to supplement our work. Should other professionals be required, we will consult with you prior to contracting for their services. These professionals will bill you separately.

Funding Sources: Venture Planning Associates offers a streamlined, cost effective way to match the project, invention or service with qualified investors and financial institutions known to seek investments in a specific field. Venture Planning Associates offers two databases t of potential funding sources.
Web Business Consulting:
Venture Planning Associates offers a comprehensive, one day, consulting service to assist businesses with migration or startup of automated eCommerce and web marketing businesses. This special consultation will include a complete review of an existing web site, marketing materials, and automation systems.
Access will be made available to complete software package options, web development, autoresponders, bulk email programs, site tracking, sales campaign and affiliate programs necessary to set up fully automated sites.
The fee for this initial service is $2,500 plus expenses. Follow on consulting for implementation is available for up to three months on a quoted monthly basis. Review of sales letters, link procedures, banner placement, public relations campaigns and fine tuning of the eCommerce site are included with this follow up. See 360Webmarketing for full details.
"Our goal is to provide you the best funding tools available and to get your project funded quickly."
Bill McCready, CEO
Venture Planning Associates,
"Out of the hundreds of sites offering business plan products and services, your VenturePlan site is among the best, if not the best. "
Mike Rischard CPA, President, Agilecor

"When we received first round funding ($5 million) the VC firm asked us to show them how our financial models were created. They wanted to use OUR TEMPLATE (which we developed from the 7 Venture Capital Reports) to help them evaluate alternative scenarios for their portfolio companies!" Michael .Lay, CFO, e-Commerce Internet Company