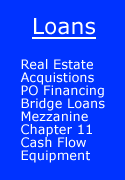 Marketing Your Business
Learn powerful, real-world, right now, do-it-yourself, on-target, marketing techniques you can apply to your business immediately!
Confidential Consultation.
Make ONE phone call and get an instant action plan specifically for your business. We'll give you marketing tips you won't find in any book. Call for a Free 15 minute Consultation on your Marketing Needs: 888-404-1212
Why? Because your business is unique and we'll be talking about YOU and your company.
Low Budget, or No Budget
Reach the people who need and want your product or service, using resources you already have!
Free Recording You have full permission to tape our conversation for future reference.
What we will do: We will apply 20 years of marketing experience and 15-30 minutes of undivided attention to address the unique marketing challenges of your business.
Web site Marketing
Interested in how to integrate your complete marketing efforts with the Web? By now you know that each area of the media has different demographics and uses. The internet alone will not properly position your product or service.
We have 7 years experience putting all the pieces together. Now, you can utilize, radio, TV, magazines, press releases, newspaper ads, and your web site in a fully integrated manner on a minimal budget.
Visit 360Webmarketing.com for a Customized Marketing Analysis of your company.
"Our goal is to provide you the best funding tools available and to get your project funded quickly."
Bill McCready, CEO
Venture Planning Associates,
"Out of the hundreds of sites offering business plan products and services, your VenturePlan site is among the best, if not the best. "
Mike Rischard CPA, President, Agilecor

"When we received first round funding ($5 million) the VC firm asked us to show them how our financial models were created. They wanted to use OUR TEMPLATE (which we developed from the 7 Venture Capital Reports) to help them evaluate alternative scenarios for their portfolio companies!" Michael .Lay, CFO, e-Commerce Internet Company