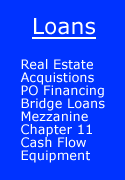 About Us
Venture Planning Associates was formed in 1989 to provide basic venture capital, finance and merger/acquisition consulting services to the business community. In the first 18 months the company concluded two acquisitions, ten business plans and subsequent funding for clients.
The company established an internet presence in 1995. To date its services and products have been provided to entrepreneurs in 106 countries.
Clients have ranged from GE Capital for business turnarounds to Internet startups. The company has 12 former CEO/CFO's available for interim senior management services. Here are some of our key consultants.
The the articles in the monthly internet ezine, Expert-Zine showcase some of the excellent consulting talent available.
A pattern of screening business opportunities via the consulting practice and subsequent investment by the principals has been pursued during the last 12 years. Our investment criteria and participation in projects include the following:
Ability to purchase founders stock convertible preferred or warrants.

Direct participation in management either on the Board of Directors, Advisors or as an officer.

Business market large enough to go national.

Exit strategy via buyout or acquisition by larger firms.

Fee for services paid following seed capital funding.
We also provided entrepreneurial training, consulting, executive search, marketing assistance and referral services to other professionals.
How to Contact Us:
Nevada Office
Venture Planning Associates, Inc.
P.O. Box 33219
Reno, NV 89533
Phone: 888.404.1212 in US
Phone: 775-747-8829
Email: capital@ventureplan.com
"Our goal is to provide you the best funding tools available and to get your project funded quickly."
Bill McCready, CEO
Venture Planning Associates,
"Out of the hundreds of sites offering business plan products and services, your VenturePlan site is among the best, if not the best. "
Mike Rischard CPA, President, Agilecor

"When we received first round funding ($5 million) the VC firm asked us to show them how our financial models were created. They wanted to use OUR TEMPLATE (which we developed from the 7 Venture Capital Reports) to help them evaluate alternative scenarios for their portfolio companies!" Michael .Lay, CFO, e-Commerce Internet Company