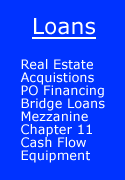 Online Consulting Services
In addition to the our standard on-site consulting services, Venture Planning Associates now offers two new options. Review our standard fee schedule and procedures.
Consultation by eMail
Online Consulting by eMail, will be charged our hourly rate of $250 for eMail consulting the same as the TeleConsulting rate.
Your question will be answered within 24 hours during the normal work week. Expect a longer response time on weekends and holidays.
Note: Your inquiry may be returned unanswered, with no charge placed on your credit card, if your question requires a more extensive explanation than can be given by e-mail. A quotation for the services requested will be returned to you at that time.
TeleConsulting and Conference Calls
It is often beneficial to share information among different members of a management team. If you wish to arrange your telephone consultation as a conference call, please let us know at the time the appointment is scheduled. Our normal hourly rate of $250 will be charged.
To schedule a consult in advance
Call Toll Free 1.888.404.1212 or 888-404-1212
Or send e-mail to: capital@ventureplan.com
"Our goal is to provide you the best funding tools available and to get your project funded quickly."
Bill McCready, CEO
Venture Planning Associates,
"Out of the hundreds of sites offering business plan products and services, your VenturePlan site is among the best, if not the best. "
Mike Rischard CPA, President, Agilecor

"When we received first round funding ($5 million) the VC firm asked us to show them how our financial models were created. They wanted to use OUR TEMPLATE (which we developed from the 7 Venture Capital Reports) to help them evaluate alternative scenarios for their portfolio companies!" Michael .Lay, CFO, e-Commerce Internet Company