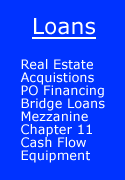 Securities Laws / Due Diligence
Securities Laws
When seeking equity capital and debt financing, State and Federal Securities Laws must be observed in all cases. Prior to taking any action in raising funds, a Securities Attorney will be required to render an opinion on each project as to the requirements specific to that business. Consulting a CPA and a Tax Attorney is also recommended.
Venture Planning Associates also provides recommendations for Attorneys and CPAs that are skilled in venture capital, intellectual property valuations, business sales and M & A issues.
Venture Planning Associates is not a primary venture capital source, but rather a consulting firm dedicated to assisting the entrepreneur in developing the best possible business plan and supporting documentation that will be required by potential funding sources.
Our principal function is to assist you in completing your financing through formal venture capital firms, companies looking for joint venture opportunities, banks, or other lending institutions, and/or state and federal assistance programs.
Due Diligence Documentation
Prior to funding, all sources will require Due Diligence information. You should begin assembling a notebook or package of documentation as soon as possible. We may ask to review this package very early on to know whether or not your project is fundable, or whether you need additional financial or management partners for your business, in order to get funded.
When you proceed with the funding of your business, all the information required in the Due Diligence Checklist will be thoroughly checked by the funding sources used, whether it is the SBA, a bank, venture capital company, private or public company, or a private investor.
The process is called Due Diligence, and is a legal requirement for all persons in a fiduciary or responsible position. Having this information early also helps us determine the feasibility and best method for obtaining a funding source for your venture.
Venture Planning Associates' Policy: Full disclosure is the law!
In order to get your project funded, you must look at everything with a microscope.
Everything that is outlined in your business plan, valuation study, financing plan, and due diligence package will be verified by third party references, or audited by the investing party or bank funding your project.
It is a criminal and civil offense to either misrepresent or omit material facts that would effect the decision of the investor or lending institution. In the event that we discover missing or misleading information concerning your project or any of its principals, we will immediately cease work on your project.
Document Preparation
Preparation of these documents early in the development of your business will assure both you and the investors that every option has been considered prior to launching or expanding your business. These plans and their supporting research must be developed with the active participation of the principals of the company.
Venture Planning Associates can assist and direct you in this research, and assemble and produce the documents, including the Business Plan, Financial Plan, Capitalization Plan, a Reg D 504 or 506 Private Placement, and Executive Summary and a Power Point presentation. In many cases, both new markets and/or significant changes in company focus will result from the preparation of your plan. A complete "road map" to funding can be found at Venture Map.
"Our goal is to provide you the best funding tools available and to get your project funded quickly."
Bill McCready, CEO
Venture Planning Associates,
"Out of the hundreds of sites offering business plan products and services, your VenturePlan site is among the best, if not the best. "
Mike Rischard CPA, President, Agilecor

"When we received first round funding ($5 million) the VC firm asked us to show them how our financial models were created. They wanted to use OUR TEMPLATE (which we developed from the 7 Venture Capital Reports) to help them evaluate alternative scenarios for their portfolio companies!" Michael .Lay, CFO, e-Commerce Internet Company