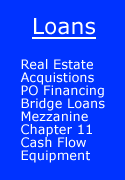 YourCompany.Com
We position small and midsize businesses
like yours to compete on the Web
with companies of any size.
All you're looking for in a Website is
millions of visitors

who stay long enough to respond to your message (buy stuff)

then keep coming back for more

and telling others to do the same.

In other words,you want a sticky, profitable site!
The Venture Planning Associates Internet Services Division, 360Webmarketing.com is an extension of the business development process. For additional details contact them after reviewing this page.
When you engage us to design, evaluate or promote your Website, you gain the benefit of 20 years of entrepreneurial experience and 7 years translating business objectives into killer Websites. Strict adherence to our own set of rules results in a return on your investment.
Five 360WebMarkting Design Imperatives
Product/service instantly identifiable.

Clear message or call to action.

Consistent with off-line marketing activities

Fast loading/easily navigated.

Compelling content.
Four Strategic Questions We Help You Answer
What can I expect my Website to do for me?

How can I extend our brand identity to the Web?

How will potential clients/customers find my Website?

How can I make my Website better than my competitors'?
Three Things We Need From You
Copies of all your company's collateral materials.

Logos, graphics, photos and text on disk.

Time with you and your staff to plan your Website. (We're also happy to work with your ad agency and/or PR firm to develop your site.)
How to Capitalize YourCompany.com
Your Website can be your storefront, your shopping mall, your brochure, your billboard, your advertisement, and your order desk. It is a cost effective marketing tool that should be designed to reach the people who need and want your product or service.
Consider These Advantages
Global Reach Your Website enables you to offer a global audience access to your products and services. Can you reach potential customers all over the globe on your current ad budget?
eCommerce enables you to have a full-time sales representative (your Website) on duty without increasing staffing and payroll. You can put your entire catalog and ordering process online.
Company Size Your company doesn't have to be a giant to look large online. It just needs the right Website.
Sales Support You can put your sales presentations on your Website and give each sales rep or region its own section.
Due Diligence Your Website can enhance your credibility and make it easy for prospective customers to get background information on you and your company.
Operational Costs Many companies are putting their customer support functions online and switching a large percentage of their communication to email. So can you.
Production Costs Changes to your site content can be made almost instantly at a fraction of the production cost of other media.
To launch a winning Web strategy for your company,
Visit 360Webmarketing.com
Call Teri McCready at 888-404-1213
or send an email to info@360webmarketing.com
"Our goal is to provide you the best funding tools available and to get your project funded quickly."
Bill McCready, CEO
Venture Planning Associates,
"Out of the hundreds of sites offering business plan products and services, your VenturePlan site is among the best, if not the best. "
Mike Rischard CPA, President, Agilecor

"When we received first round funding ($5 million) the VC firm asked us to show them how our financial models were created. They wanted to use OUR TEMPLATE (which we developed from the 7 Venture Capital Reports) to help them evaluate alternative scenarios for their portfolio companies!" Michael .Lay, CFO, e-Commerce Internet Company