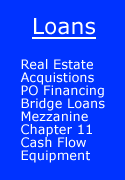 Angel Financing for Startup Ventures
Through a strategic alliance with a national network of angel investors which includes more than 100 individual angels and angel groups, Venture Planning Associates, Inc. offers the opportunity for startups and early stage companies to secure financing in the $250,000 to $2 million range. If you want to do it all yourself, here is a listing of Angel Investors.
How To Apply for Angel Funding
Please take a moment to review the angel investor application criteria. If your deal is a good match, we invite you to apply.
While Venture Planning cannot guarantee results, it is our opinion that we can provide a fair hearing of your business proposition and operating within their guidelines, access to a national network of angel investors, venture funds and investment bankers.
See what others have said about our work with startup and early stage companies.
Assistance Submitting Your Project
If you would like to have us Manage the Application Process for you, the fee is $2,500 and includes the Seven Venture Capital Reports and the Application Fee and we will do the following:
Provide you with a complete package of materials to support your application

Pay the initial application fee on your behalf

Review your application prior to submission

Coach you prior to the Friday "Deal Review" presentation

Attend the initial meeting with Angel Investors

Attend the Friday "Deal Review" presentation with you

Champion your opportunity with Angel Investors.
"Our goal is to provide you the best funding tools available and to get your project funded quickly."
Bill McCready, CEO
Venture Planning Associates,
"Out of the hundreds of sites offering business plan products and services, your VenturePlan site is among the best, if not the best. "
Mike Rischard CPA, President, Agilecor

"When we received first round funding ($5 million) the VC firm asked us to show them how our financial models were created. They wanted to use OUR TEMPLATE (which we developed from the 7 Venture Capital Reports) to help them evaluate alternative scenarios for their portfolio companies!" Michael .Lay, CFO, e-Commerce Internet Company