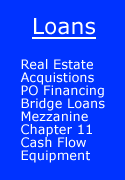 Merger & Acquisition Analysis
One of the fastest methods for modern companies to grow is through the merger and acquisition process. An acquisition is also an excellent exit strategy for companies that provide building block hardware, software or services to larger companies.
The Merger Process
Creation of a database of historic financial information.
Analysis and review of the historic financial information.
Generation of projected financial statements based upon current ownership assumptions.
Estimation of the Company's market value.
Selection of purchase price, structure and terms.
Generation of projected financial statements based upon new ownership assumptions including purchase price and funding terms.
Review of the projected earnings and anticipated values including analysis of returns to investors and financial statement performance.
While there are numerous software applications on the market that purport to do this, the key is to work with an experienced company that can guide you through this complex process.
Order a sample merger and acquisition report with all these features or for a private consultation contact us by email at capital@ventureplan.com .
"Our goal is to provide you the best funding tools available and to get your project funded quickly."
Bill McCready, CEO
Venture Planning Associates,
"Out of the hundreds of sites offering business plan products and services, your VenturePlan site is among the best, if not the best. "
Mike Rischard CPA, President, Agilecor

"When we received first round funding ($5 million) the VC firm asked us to show them how our financial models were created. They wanted to use OUR TEMPLATE (which we developed from the 7 Venture Capital Reports) to help them evaluate alternative scenarios for their portfolio companies!" Michael .Lay, CFO, e-Commerce Internet Company