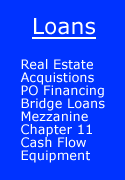 Consulting Services
Venture Planning's Expertise
Venture Planning Associates is a venture capital consulting firm dedicated to assisting you, the entrepreneur, in developing the best possible financing, business plan, valuation, deal structure and exit strategy for your business.
Our principal function will be to assist you in completing your financing through angel investors, formal venture capital firms, companies looking for joint venture opportunities, banks, or other lending institutions, and/or state and federal assistance programs.
Basic Services
Guidance in the formation, expansion or redirection of your business.
Research and feasibility studies to determine whether you should attempt a given venture.
Preparation of business plans and other financial documentation powerful enough to obtain bank or venture capital financing, joint ventures or strategic partnerships.
Matching your invention or project with appropriate venture capital sources.
Valuation studies and projections, as well as preparation of project evaluations for both pre- and post-investment analysis.
Negotiations and deal structuring, determining optimum debt and equity ratios, to develop a financial plan.
Project development, operational planning and implementation.
Planning investor and owner exit strategies through mergers, acquisitions, IPO's, LBO's, or ESOP's.
Marketing, including advertising, public relations, Internet, promotions, and sales.
Contracts and Services
Nondisclosure:
We do not as a policy sign NDA's when reviewing business plans. If you have confidential information to protect, it should be protected by patent, trademark, copyright etc., BEFORE sending such information out to funding sources. Undeveloped business ideas, concepts and connections are NOT considered proprietary.
For projects involving proprietary information, we have a standard nondisclosure statement that may be used for any and all individuals or companies involved with your project. In general, it will not be necessary to disclose such information except in the final stages of venture funding.
Consulting Services
Specific service quotations and contracts are developed and tailored directly to client needs. In general, a fixed price contract will be proposed for the project, or for each phase of the project. For email or teleconsulting see details here.
Venture Funding
Because of the diversity of both funding sources and projects, and the complexity of a business' potential financial structure, these services are covered by a separate agreement that specifically outlines all fees and services required to adequately fund your project. Consulting to assist you with funding activities is conducted on a monthly retainer basis, plus expenses. For an Angel Funding List.
Business Management Services
Should you require ongoing management services to locate professional management for your company, we will provide executive search services or place one of our consultants with your organization to assist you during the transitional phase of your company's development.
Manufacturing or Marketing Partners
Many businesses require either manufacturing or marketing services. Our wide range of contacts in the Pacific Rim can often provide the services you require.
Business Plan Tune Up and Evaluation
We can review your business plan to ensure that when you find a potential investor, all the financial documentation is appropriate for your venture and the type of financing you're seeking.
Financial Ratio Analysis (requires 3-5 years of financials) Cash Flow Analysis (requires 3-5 years of financials)
Business Valuations for New Business Plan (First Chicago Method) Business Valuations for Existing Business (Includes all 7 IRS Methods)
Venture Capital Research and Source Listing only Business Plans Corporate Expansions Merger and Acquisition Analysis
Financial and Investment Planning
Optimum Debt/Equity Structure
Business Plan Presentation to Funding sources
Human Resources Management
Real Estate Consulting and Analysis Feasibility Studies
Market Studies
Manufacturing Studies
Financial Forecasting
Direct Mail Forecasting
Radio, TV, Print and Direct Mail Marketing Plans and Implementation
Internet Strategies including Web site development, promotion, announcement, search engine registration and maintenance.
"Our goal is to provide you the best funding tools available and to get your project funded quickly."
Bill McCready, CEO
Venture Planning Associates,
"Out of the hundreds of sites offering business plan products and services, your VenturePlan site is among the best, if not the best. "
Mike Rischard CPA, President, Agilecor

"When we received first round funding ($5 million) the VC firm asked us to show them how our financial models were created. They wanted to use OUR TEMPLATE (which we developed from the 7 Venture Capital Reports) to help them evaluate alternative scenarios for their portfolio companies!" Michael .Lay, CFO, e-Commerce Internet Company