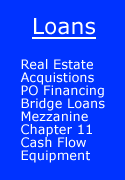 Venture Capital Database
This Venture Capital Database by our associate, vFinance is a venture capital and private equity directory on disk with profiles of 9000+ contacts with 5000+ email addresses from 3400+ firm offices. More than any other venture capital database. It is also the easiest, most affordable way to find venture capital.

You can order your Venture Capital Database Now! Details below:

Armed with this information, and the documentation these sources require, you will be able to contact qualified venture capital firms or banks capable of funding your project, based on their individual investment criteria. Order Your Copy of the Infon Venture Capital Database here.
Venture Capitalist reviews your business plan. Have our your Business Plan tuned up by a Venture Capitalist before you shop for money.
"Our goal is to provide you the best funding tools available and to get your project funded quickly."
Bill McCready, CEO
Venture Planning Associates,
"Out of the hundreds of sites offering business plan products and services, your VenturePlan site is among the best, if not the best. "
Mike Rischard CPA, President, Agilecor

"When we received first round funding ($5 million) the VC firm asked us to show them how our financial models were created. They wanted to use OUR TEMPLATE (which we developed from the 7 Venture Capital Reports) to help them evaluate alternative scenarios for their portfolio companies!" Michael .Lay, CFO, e-Commerce Internet Company