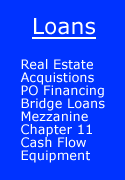 Resource and Affiliate Partners
Please visit the Web sites of our affiliate and resource partners for additional information on venture capital, mergers and acquisitions, financing and entrepreneurial expertise.
Language Translation Service Affordable Translation Services.
Do you have an international business or foreign partners, we suggest you utilize Language Translation Services. Excellence in Spanish, French, German, English and multiple language translation services with outstanding translators, affordable rates and guaranteed satisfaction?
Early Stage Venture and Private Placement Financing
Venture Capital Listings, Angel Listings and much more.

American Venture have been pioneers in helping technology startups receive funding since the early 90's. Evolving from a Bulletin Board System in 1993, to a quarterly publication in 1997, American Venture has real business results.
American Venture Magazine currently reaches 30,000 readers each quarter and has been recognized as an innovator in helping companies receive startup financing. Whether you're an entrepreneur searching for financing or an investor looking to fund the next big success, American Venture and avce.com is your original source.
Screened member investors provide the greatest return in landing the funding you need for your venture. Couple this with a magazine that is read by over 30,000 business professionals, and your venture can become a reality.
Invention Marketing, Licensing and Submission System
Lambert & Lambert Invention Marketing and Patent Licensing Services.,If you have a great idea, invention or patent, L&L can help you bring it to market and get paid for it!
Venture Vortex introduces VentureBuilder 2.0, digital tool kit that incorporates a vendor network and digital workspace designed to help develop your venture. Those just starting a venture, the Venture Road Map gives you access to a step-by-step list of action items and best practices for startups. If you are ready for launch, VentureBuilder features a vRating system that lets you get valuable MARKET, TECHNICAL OR MANAGEMENT ASSESSMENT. This will open doors and is an effective means of representing your plan to angels and venture capitalists. Sign up for a FREE 1 month trial today!
---
For a fully integrated eCommerce and Customer Resource Management tool, do what we did. Get on board with
1Shoppingcart. You will be glad you did! Increase your sales by 100% GUARANTEED! CLICK HERE
---

BizEurope, Europe's leading business resource site and export marketplace. If you are thinking about doing business in Europe, this is the best starting point we know.
"Our goal is to provide you the best funding tools available and to get your project funded quickly."
Bill McCready, CEO
Venture Planning Associates,
"Out of the hundreds of sites offering business plan products and services, your VenturePlan site is among the best, if not the best. "
Mike Rischard CPA, President, Agilecor

"When we received first round funding ($5 million) the VC firm asked us to show them how our financial models were created. They wanted to use OUR TEMPLATE (which we developed from the 7 Venture Capital Reports) to help them evaluate alternative scenarios for their portfolio companies!" Michael .Lay, CFO, e-Commerce Internet Company