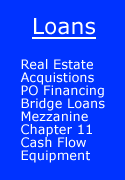 Principals and Professional Profiles
Principal
Bill McCready , President of Venture Planning Associates, has 25+ years of entrepreneurial management, finance, and business development experience in venture capital, startups, LBO's, Mergers and Acquisitions, deal analysis, deal structuring, and turnarounds at the CEO, CFO and COO level.
Senior Management Consultant (25 years) for major US and international companies including GE Capital, Alyeska Pipeline, Battelle Northwest Labs, Sheraton Asia Pacific, US Navy, USNRC and United Nations Development Program. He has traveled and worked extensively in Japan, Hong Kong, Singapore, Vietnam, Bhutan and Australia.
He was a founding director and past president of the Hawaii Venture Capital Association and founding partner in the Hawaii Venture Fund. He holds a B. S. degree in engineering, physics and mathematics, and M.S. degree in nuclear engineering.
Prior to the venture capital and financial consulting fields, he served as a Fast Attack Nuclear Submarine Officer, Chief Nuclear Test Engineer at Pearl Harbor, and Superintendent of the Mauna Kea Astronomical Observatories, now the largest ground based astronomical research center in the world.
Marketing and Internet Strategy
Teri McCready is Vice President of Marketing/Business Development for Venture Planning Associates and CEO of 360 Web Marketing, Teri McCready is publisher of the Expert-Zine and she creates marketing infrastructure for startups and develops Internet/eCommerce strategy for small and midsize companies.
Recent Web initiatives attracted visitor traffic from more than 89 countries, and clients typically gain Top 20 ranking in key search engines. In 20 years of project development and implementation experience, she has designed and managed marketing, public relations, advertising, and sales campaigns for a wide variety of businesses in the following industries: computer hardware and software, telecommunications, printing, radio, travel, health insurance, health and fitness, and consumer products.
In 1998, she served as Web Marketing Director for LFR Technologies of Half Moon Bay, California, and its parent company, the French environmental engineering firm, FC International, that built the Channel between Britain and France.
Other recent projects were production and national syndication of a one hour weekly radio program, creating the Hawaii marketing department for a national telecommunications company, and the establishment of an international emergency medical service program for an air ambulance company. In 1994, she planned and coordinated Hawaii's first official trade mission to Vietnam.
She is active in numerous entrepreneurial community activities, including the Carlsbad Venture Group, Forum for Women Entrepreneurs, MIT Enterprise Forum, and Marketers.
"Our goal is to provide you the best funding tools available and to get your project funded quickly."
Bill McCready, CEO
Venture Planning Associates,
"Out of the hundreds of sites offering business plan products and services, your VenturePlan site is among the best, if not the best. "
Mike Rischard CPA, President, Agilecor

"When we received first round funding ($5 million) the VC firm asked us to show them how our financial models were created. They wanted to use OUR TEMPLATE (which we developed from the 7 Venture Capital Reports) to help them evaluate alternative scenarios for their portfolio companies!" Michael .Lay, CFO, e-Commerce Internet Company