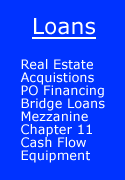 Bill McCready, Venture Capitalist, shows you how and what you have to do to raise millions of dollars quickly.
How To Finance Your Business Venture...
A Venture Capitalist Reveals 28+ Insider Secrets To Getting Your Deal Funded Fast!
The Venture Map will take you through the entire financing process, including how to get from your business idea or product to Venture Capital or Angel Funding.
At Venture Planning Associates, we meet entrepreneurs in all stages of venture development. We provide venture capital, angel investor and alternative funding resources to accelerate the funding process with four levels of service.
FREE Information Get our "How to Raise Money Report"and newsletter, then follow these links to find FREE information about conventional and alternative funding, deal structure, and angel investors. Print out the Venture Map your FREE guide for use on the path to funding.


Professional Tools for Raising Money. Special Reports, including the Seven Venture Capital Reports, Sample Business Plans, Valuations, Sample Reg D Private Placement documents, Financial Structuring Spreadsheets and Sample Merger and Acquisition Analysis, all from actual deals done.


Ready for venture capital but need to do the research to find the right fit? Check out our VC Directory with over 1200 current entries, including Partner Profiles, eMail addresses and company URLs.


Consulting Services. These are fee based. Please Call 888.404.1212 to schedule an appointment. For extended services, we will issue a fixed fee quotation.
Professional Tools For Raising Money
Venture Capital Reports and Business Plans
Click on "Reports" to order insider venture capital and business and finance reports, business valuation, bank loan strategies and do-it-yourself checklists. (For complete information on our Seven Venture Capital Reports click here.)

A brief message about funding your venture.
Private Placements (Reg D Offerings)
Did you know that a Business Plan is not enough to legally raise capital? Protect yourself and your investors with a Private Placement Memorandum (Regulation D) that is required to conform with State and Federal Securities Law. Make it easy for your investors! We provide support for Reg D offerings (click here for a sample) and integrate your business plan into a complete financing package.
How to Find Investors
Did you know that over 80% of all new businesses are funded by private investors, not venture capital funds? Find out who typically invests in private deals and where you can meet or be introduced to the right people. Check out these 14 major points before you go any further.
Sample Business Plans
Need a business plan, but don't know what it should look like? We attracted investors and obtained a bank loan package totaling more than $800,000 for a startup business, just by rewriting its business plan and repackaging its documentation. Our Sample Business Plans are actual Business Plans we've used to obtain funding for our clients. We also provide integrated Financial Models for various industries.
How to Structure Your Deal
Did you know that investors have been known to take as much as 90%? Find out how to meet investor requirements, keep control of your company and deliver up to a 40% annual rate of return. Learn 10 innovative ways to structure your deal and have investors chasing you with money for your project.
We bought a $1.5 million AM/FM radio station, with only $1,000 in hard cash, financing the rest. Later sold it for a $2.2 million, and a $1.1 million profit!
Want to expand your business through an acquisition?
Want to see if it's a good deal? There are seven steps to beginning the merger/acquisition process. We brokered a deal between two million dollar networking/systems integration companies. After the merger and acquisition they grew by 400%. See how to value your own business if approached. You could be worth a lot more than you realize!
Can your business be saved?
There are 13 major reasons businesses fail, and we've engineered turnaround strategies that saved them. We cut more than $18,000 a month off a small company's overhead with no decrease in quality or level of service. We also restructured a business with $1 million in sales but a negative net worth and converted $3 million in debt to equity. Then sold it for $5 million. To analyze your business, take the Business/Financial Fitness Test.
Private Equity Funding
Did you know that 90% of all deals are funded privately, not by VC's? Check out who is getting funding and why with this Funding Report on Private Equity transactions $8.3 billion of private equity capital was invested in 702 ventures in the Third Quarter of 2001, ranking it as the tenth highest quarter in U.S. Venture capital funding history
Want Fast Cash? Learn to Trade Futures
See why we learned to trade futures at Futures Trading Secrets. The perfect business for quick cash flow and increased return on your excess cash.
"Our goal is to provide you the best funding tools available and to get your project funded quickly."
Bill McCready, CEO
Venture Planning Associates,
"Out of the hundreds of sites offering business plan products and services, your VenturePlan site is among the best, if not the best. "
Mike Rischard CPA, President, Agilecor

"When we received first round funding ($5 million) the VC firm asked us to show them how our financial models were created. They wanted to use OUR TEMPLATE (which we developed from the 7 Venture Capital Reports) to help them evaluate alternative scenarios for their portfolio companies!" Michael .Lay, CFO, e-Commerce Internet Company